About Us
American Construction & Engineering Co. specializes in concrete restoration, glass railing systems, balcony and facade restoration, waterproofing, caulking, epoxy and grout injection, chemical cleaning and exterior painting.
We work closely with engineers, architects, managers and owners to keep the project on time and within budget while executing the structural and aesthetic restoration according to plan.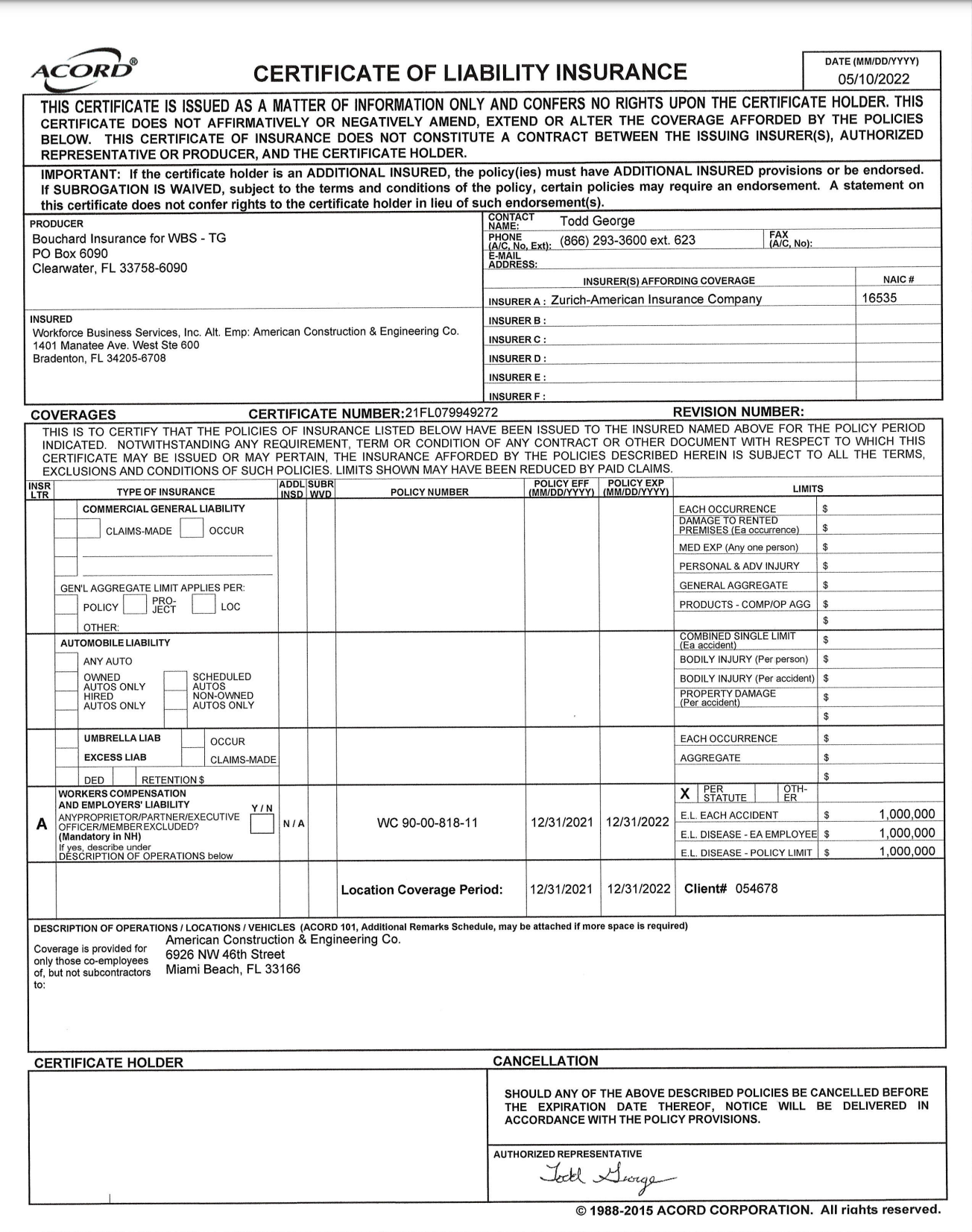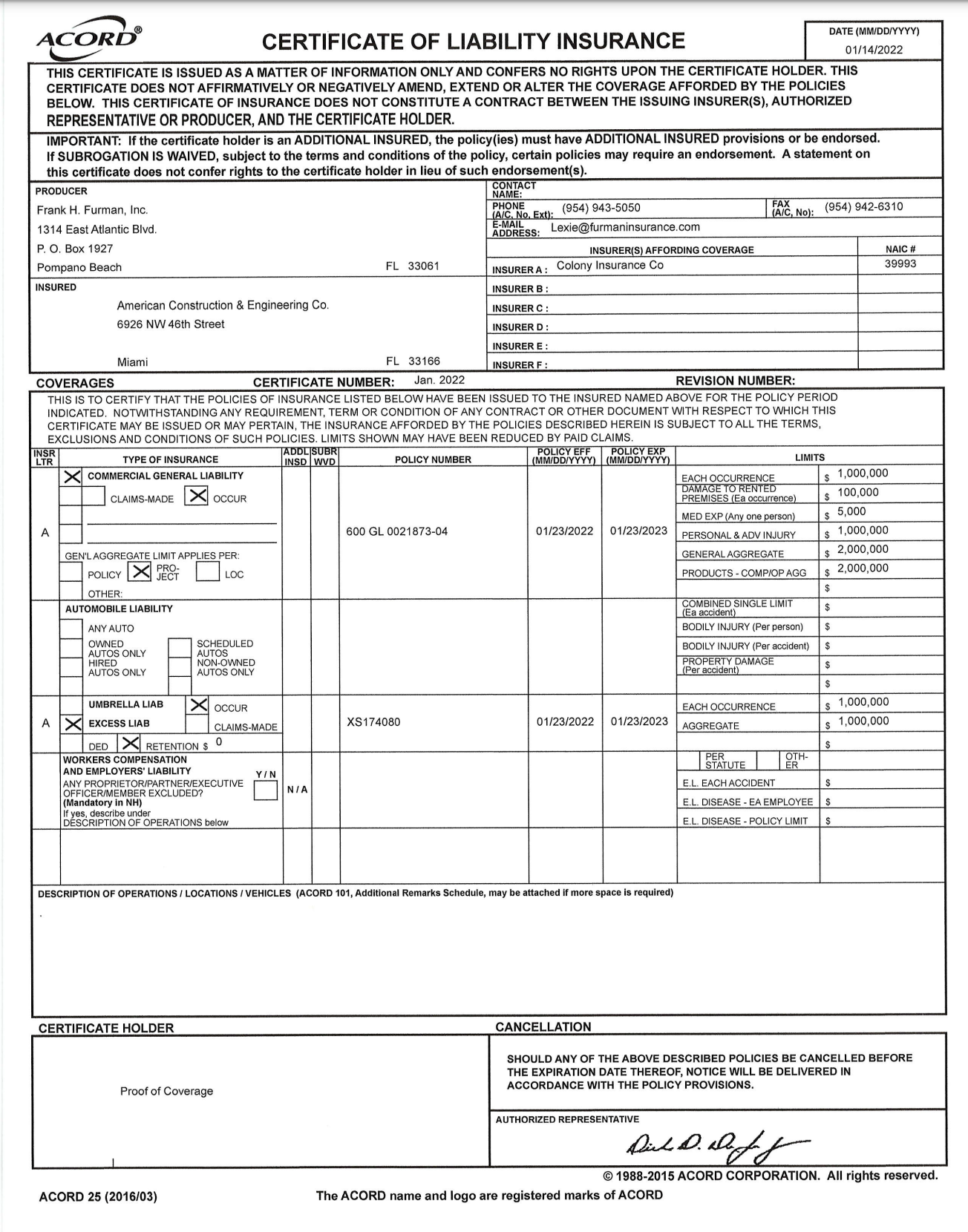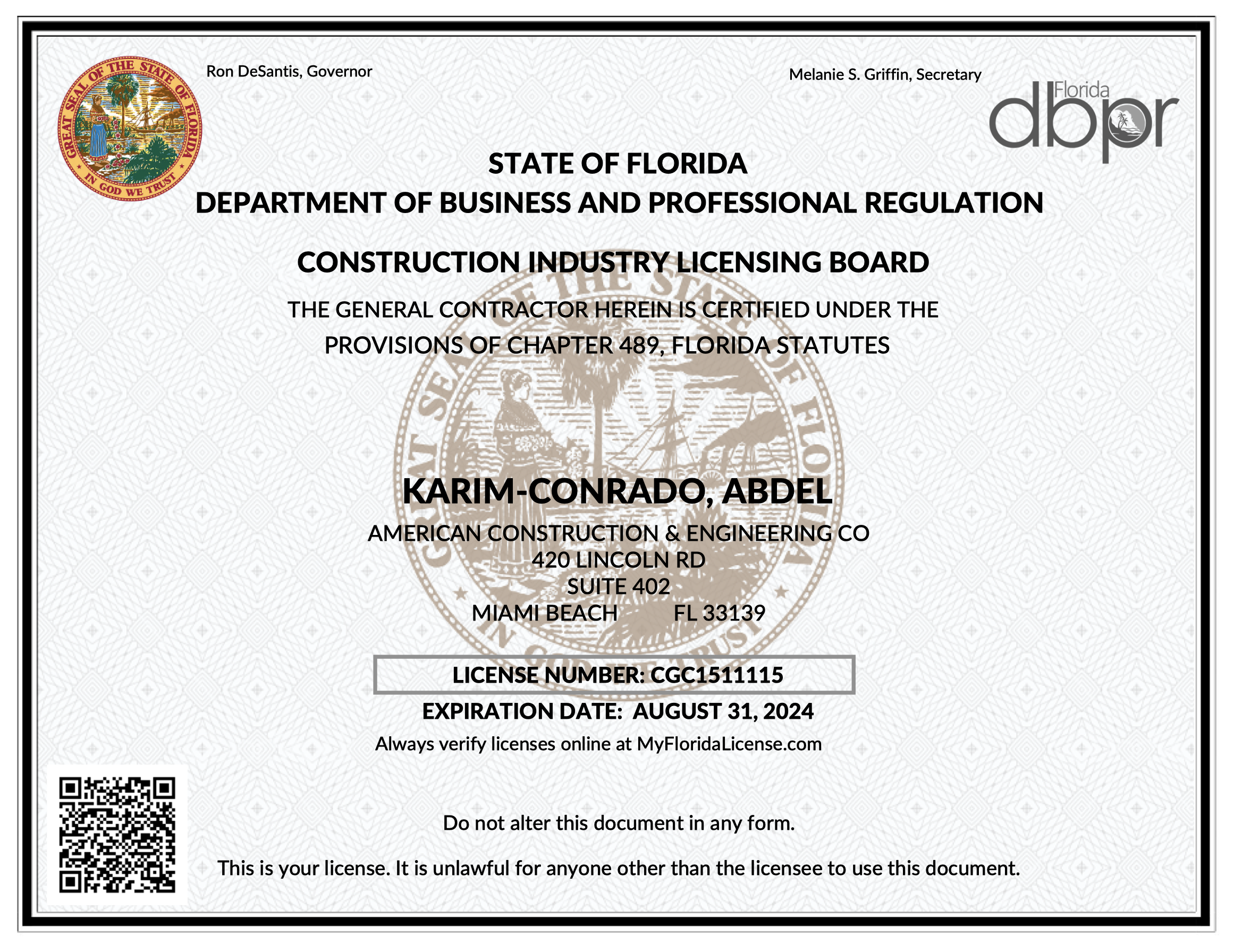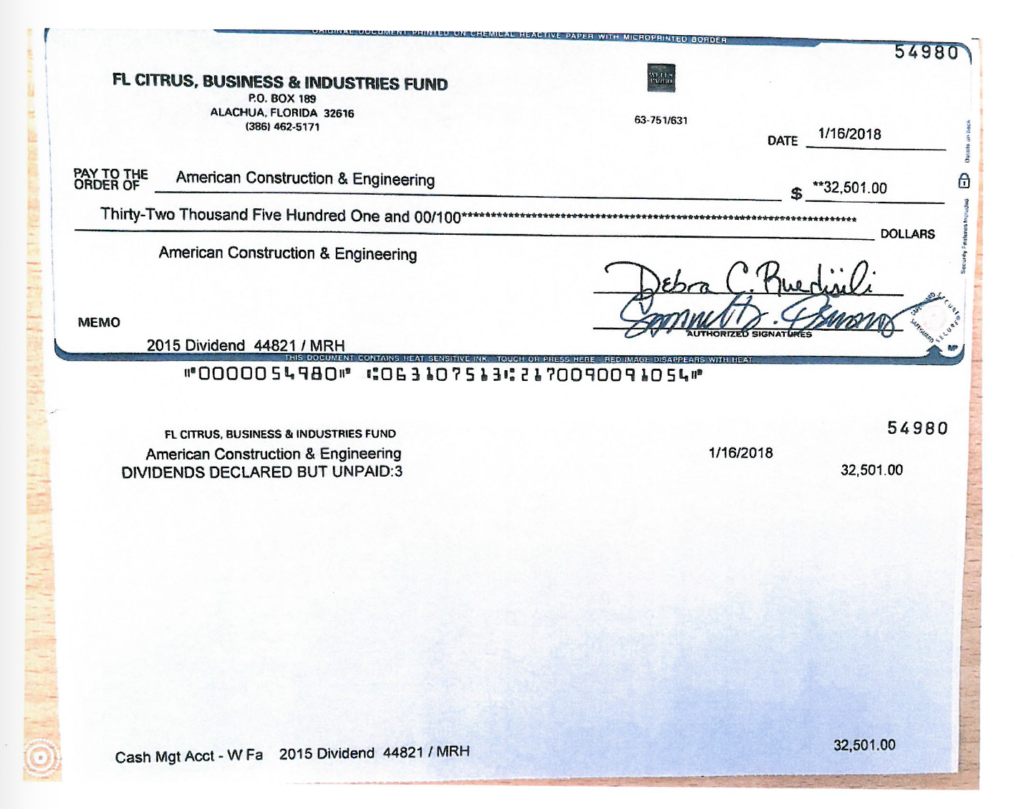 Why To Choose Us
License CGC1511115
Our own License; Copy enclosed
Competitive Pricing
Creating a larger business presence in the area. Ready and willing to negotiate.
Proven Management
Create Competitive advantages Track record of success
Insurance
Our own Insurance; Copy enclosed
Grants & Training
$1.37 million grant, 50 to 100% training reimbursement. Copy enclosed
Customer Satisfaction
Every project completed satisfactory Make mistakes but will make them right
Workers' Compensation
No Loss Record; Paid Dividend; FUBA
Medium Size
100-150 Employees. Small enough to care, yet big enough for results.
Not Small
Large support network Material Buying Power; Cash & Volume Economies of scale
Our Latest Projects